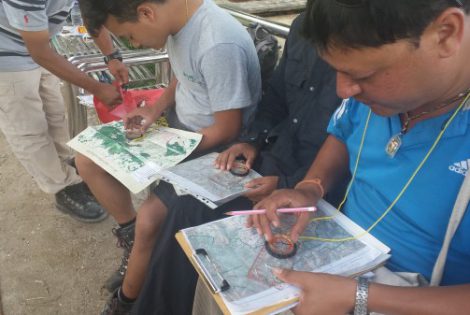 For those who want to do outdoor adventure activities such as professinals  trekking guide, mountain guide, hikeer, climber and others  map reading and navigation skills is very important to know about the proper terrain, routes, natural hazards and to acquire cultural and geographical information.
It also helps to prepare for safe planning specially in walking, climbing, biking and driving to reach the ultimate destination. If we have proper skills in map reading and navigation, it will be the best guide book for us.
HCMS organizes five days (20hrs) map reading and navigation training for beginners and refreshment course for professionals.
Himalayan Climbing & Mountaineering School (HCMS) Pvt. Ltd. © 2021. All rights reserved.