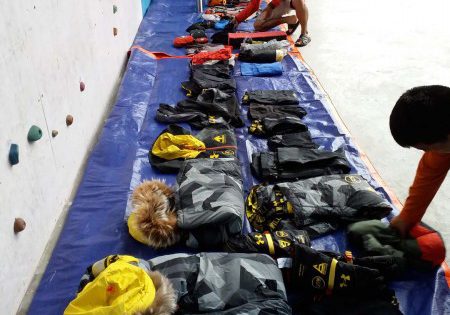 This modern world is fast changing in terms of technological advancement and safety. In this context outdoor adventure equipments cannot stay aloof. Alpine adventure is an evolving sport and many new technology with branded trekking and climbing gear comes into the market  in a fast-pace scenerio.
It is very much important to know all about equipments by biginners and professinals for their own safety and their proper use.
HCMS organizes trekking, sport climbing and mountaineering equipment introductory program from time to time. A beginner can learn more about  all types of technical and non technical equipments knowledge. A professional should be also updated with the use of  new equipments.
Himalayan Climbing & Mountaineering School (HCMS) Pvt. Ltd. © 2021. All rights reserved.